---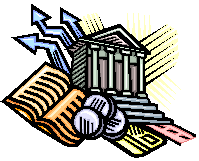 Auto-Pay Service
Homeowners can pay association assessments by credit card (MasterCard, Visa, American Express, or Discover) ($14.95 processing fee applies), or by electronic check from your checking account. To reduce costs to the Association, homeowners should sign up for ACH (Automated Clearing House) payments through Ghertner & Company.

ACH (Automated Clearing House)
ACH pays your assessment (association dues) automatically from your checking or savings account. Your payment is made on time every month without the hassle of writing or mailing checks! To sign up for ACH (direct payment), complete and sign the authorization form and send it to Ghertner & Company along with either a voided check (checking deposit slip not accepted) or savings deposit slip. Direct payments will be withdrawn on the 5th of each month (or next business day) for the current month. You will be notified, in writing, as to the month your direct payment withdrawal will begin. These options utilize the latest security measures for your online safety.

Bill Payment Bank Service
If a bank's bill pay service is used to pay bills, follow the steps below to set up a bank payment for the monthly maintenance fee.

First, you will need your 10-character account number that will be printed on the check your bank will prepare and mail. To obtain your account number, contact the property manager.

Then set up your monthly payment with your bank by providing your account number. Be sure your bank inserts your account number in the "For" section of your checks to prevent problems posting your payments to your account without using a coupon slip. Payments should be mailed to:

Cleveland Hall Homeowners Association
C/O Ghertner & Company
PO Box 105007
Atlanta GA 30348-5007

For those not using ACH, a bill pay service with your bank, or Smartstreet Online Payments Program, you should have a coupon payment book.
---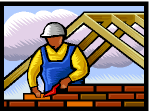 Application For Approval of Construction
Plans for new home construction and other improvements must be approved by the Architectural Review Committee before commencement of construction. (For the application form for the Architectural Review Committee, please click HERE.)
---

Homeowner Guidelines
Cleveland Hall Estates is restricted regarding the quality and size of the houses. Minimum living area of 2,800 square feet for a one-story residence, or 3,000 square feet living area for a story and a half or two-story residence is required. Prices range from $350,000 and up. Click here to download the Homeowner Guidelines.
---
Other Documents Forms & Reports
---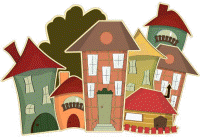 Cleveland Hall
Homeowners Association
Old Hickory, Tennessee
---
Property Management
By
Ghertner & Company
50 Vantage Way
Nashville, TN 37228
Community Manager
Dorothy Ratliff
(615) 255-8531
Ext 1446
Jay Scott
(615) 502-2858
---
Copyright (c) 2007-2023
All rights reserved.
Last update:
April 25, 2023