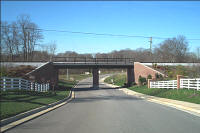 C

leveland Hall Estates is a residential development which includes 170 building sites with a typical dimension of 100' x 180'. This property is part of the old Donelson farm, known as Cleveland Hall (PDF), and is located off Old Hickory Boulevard next to the Hermitage Golf Course. The development has all underground utilities, including gas, sewer and fiber optic phone lines. There is an amenity area including a tennis court, gazebo, children's play facility and picnic area. Click here for an area map.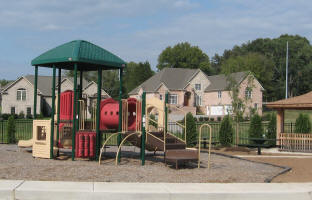 Monthly maintenance fee is $42 for each closed lot and completed home. Trash pickup is billed separately from Hudgins Disposal, Inc. Contact Hudgins at 228-6331 to begin trash pickup. A transfer fee for working capital of $250 is required to be paid to Cleveland Hall Homeowners Association on all property transfers.
The property is managed by Ghertner & Company. The company has earned the Accredited Association Management Company (AAMC) designation from CAI and the Accredited Management Organization (AMO) designation from IREM. Both designations require stringent ethical and educational standards by the company's officers and associates, as well as insurance standards. Ghertner provides a Website for Cleveland Hall homeowners.
The following is a partial list of sources of information on utilities, licenses, schools, etc.
TRASH PICKUP
Hudgins Disposal, Inc. provides Cleveland Hall homeowners weekly trash pickup. Homeowners are individually billed by Hudgins at $54 per quarter for this service. Call Hudgins at 615-228-6331 to establish service.
CABLE TELEVISION
Comcast Cablevision 800-266-2278.
DRIVER'S LICENSE
A Tennessee driver's license is issued by the Department of Safety and must be obtained within 30 days of establishing residency. You must have Tennessee tags before applying. Written, vision and road test, a photo, and $28.00 fee are required. A valid out-of-state license will exempt the written and road tests. Free handbooks are available at the examining stations - 1603 Murfreesboro Rd. and 6604 Centennial Blvd. For information call: 615-741-2541 or 615-741-4560 or visit their Website.
VEHICLE INSPECTION TEST
Metro Council voted to end the test requirements as of February 4, 2022.

LICENSE TAGS
License tags are purchased from the County Court Clerk's office located in the Hermitage Police Station at 3701 James Kay Lane, Hermitage, with proof of ownership and $86. Title change fees are $14.50. Hours are Monday-Friday 9-5. 615-862-6050.
PUBLIC SCHOOLS
The Metropolitan Nashville Public Schools serves about 70,000 students throughout Davidson County, including the Old Hickory Area. For additional information call 259-8520. For information, questions, comments and suggestions, please contact our Customer Service Center by calling 615-259-INFO
VOTER REGISTRATION
Forms are available at any public library or post office. The Election Commission is located at 1417 Murfreesboro Pike, Nashville, TN 37217. Voter Registration by mail forms must be mailed to the Election Commission Office. For additional information call 615-862-8800 or visit their Website.
CHRISTMAS TREES
Hudgins Disposal does not pick up Christmas trees from curbside. Dispose of the tree by taking it to the Recycling Center at 3401 Old Hickory Blvd.


On-line services for Driver's License renewals, State Park reservations, and much more.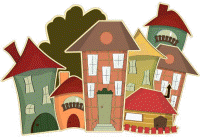 Cleveland Hall
Homeowners Association
Old Hickory, Tennessee
---
Property Management
By
Ghertner & Company
50 Vantage Way
Nashville, TN 37228
Community Manager
Dorothy Ratliff
(615) 255-8531
Ext 1446
Jay Scott
(615) 502-2858
---
Copyright (c) 2007-2023
All rights reserved.
Last update:
April 25, 2023