W

elcome to the official website of the Cleveland Hall Homeowners Association. Our purpose is to provide a source of communications with homeowners and with contractors who wish to build custom homes in Cleveland Hall.

Cleveland Hall Estates is a residential development which includes 170 building sites with a typical dimension of 100' x 180'. This property is part of the old Donelson farm known as Cleveland Hall, and is located off Old Hickory Boulevard next to the Hermitage Golf Course. The development has all underground utilities, including gas, sewer and fiber optic phone lines. There is an amenity area including a tennis court, gazebo, children's play facility and picnic area.

Monthly maintenance fee is $43 for each closed lot and/or completed home and provides the following services:

Street lighting;
Entrance landscaping, lighting and irrigation;
Amenity area including a lighted tennis court, child's play area, picnic area and gazebo.

Trash pickup is billed separately.

Check out our About Us page for more information on Cleveland Hall Estates.


Community Yard Sale
Saturday, May 29th
---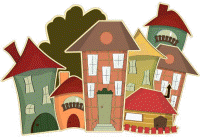 Cleveland Hall
Homeowners Association
Old Hickory, Tennessee
---
Property Management
By
Ghertner & Company
50 Vantage Way
Nashville, TN 37228
Community Manager
Dorothy Ratliff
(615) 255-8531
Ext 1446
---
Copyright (c) 2007-2021
All rights reserved.
Last update:
July 12, 2018