H

omeowners have been holding social events in Cleveland Hall since 2001. The ladies get together for coffee and holiday cookie swaps, and everyone is invited to our annual picnic. There's also a Community Yard Sale held each year. This page will be updated from time-to-time with the latest information on homeowner events.
---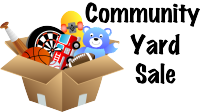 Each year, various homeowners hold individual yard sales all on the same day. Everyone will be notified when the yard sales are scheduled. Those who wish to participate share in the cost of a classified ad and holds their own individual sale. About a dozen homes participate each year.

This year's sale will be on Saturday, May 20th.
---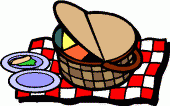 Cleveland Hall Neighborhood Picnic
All homeowners and their family are invited to our neighborhood picnics. They are typically held on a Sunday afternoon at the Community Gazebo and Playground. Everyone is invited to bring a side dish or desert. Hamburgers and hotdogs are provided. This is a great time to get to know your neighbors.
---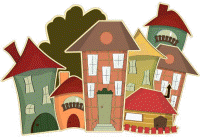 Cleveland Hall
Homeowners Association
Old Hickory, Tennessee
---
Property Management
By
Ghertner & Company
50 Vantage Way
Nashville, TN 37228
Community Manager
Dorothy Ratliff
(615) 255-8531
Ext 1446
Jay Scott
(615) 502-2858
---
Copyright (c) 2007-2023
All rights reserved.
Last update:
April 25, 2023